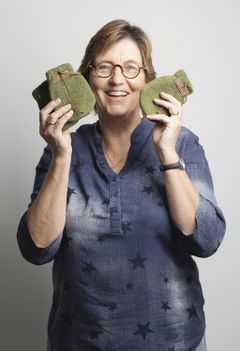 Connie van Leeuwen
Connie is also part of our fulfilment team and although she works part-time, she fills a complete spot in the team and our hearts.
Together with Desirée they move mountains together, sometimes literally! They are a wonderful team who work passionately and with a lot of fun! If you want to reach her please feel free to send her an email: logistics@ecowarehouse.nl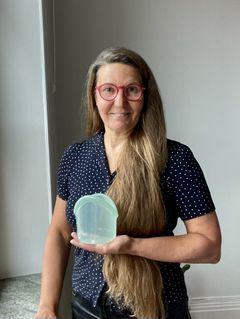 Sofie Landner
Sofie joined the team of Eco warehouse as the Customer Relationship Manager for France and Scandinavia, and is excited to spread the knowledge and habits of zero waste practices, as more and more people are looking to change their daily gestures for a zero waste lifestyle and a sustainable future for our planet.
She is passionate about spending time in nature, contributing to cleaning the natural world from left behind garbage and thinking up solutions for a future without plastic. You can reach her via: france@ecowarehouse.nl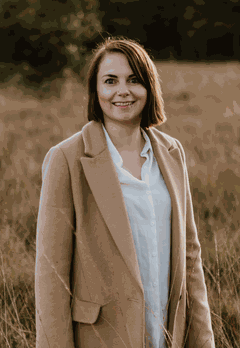 Lisa Kippers
Lisa is part of our marketing team. Together with Ellen and our 'other' Lisa they form the driving force behind all our marketing activities.

Lisa enjoys nature, and you can wake her up to visit an indie, rock or metal festival.
Lisa believes in a world where we live together in close harmony with nature and take our responsibility for our enviroment. If you want to reach her please feel free to send her an email via: lisa@thisisgesty.nl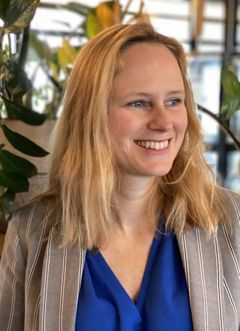 Lisa Schonenberg
Lisa is our 'other' Lisa and part of our marketing team. Already as a small girl Lisa discovered the art of writing and the power of text.
As a communication advisor she worked at Solidaridad, an NGO that focuses on sustainable economic development worldwide. With this
experience she became specialized in sustainable themes.

You can reach Lisa via: info@verhalenbrein.nl


To install this Web App in your iPhone/iPad press
and then Add to Home Screen.