We proudly present: the Hugger Bag!
The next generation of silicone bags.
Developed by Food Huggers, the Hugger Bag balances the demand of hard-working reusables with Food Huggers desire for beautiful things.
Use your Hugger Bag for storage, freezing, taking your snacks on the go, keep leftovers in the fridge, you name it. The Hugger Bag is easy to clean in the dishwasher and suitable for use in the oven, freezer and microwave. Made of 100% platinum silicone and BPA free.
Different colors and sizes
The Hugger bag is available in 2 sizes: 400 ml and 900 ml. And beautiful colors, solid and transparant. At this moment we have The Hugger bag available in Clear, Jade Solid, Champagne Frost, Juniper Clear and Amber.
Does this match the assortment in your shop, contact us to become a reseller!
Designed to make life easy
stands up

easy to close

easy to fill

easy to pour

easy to clean

easy to dry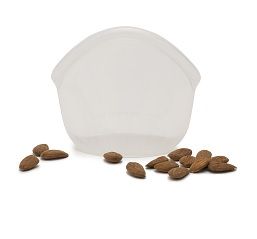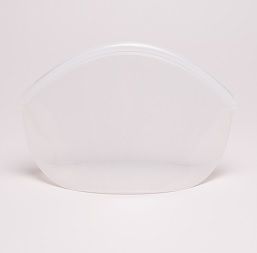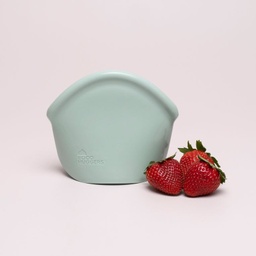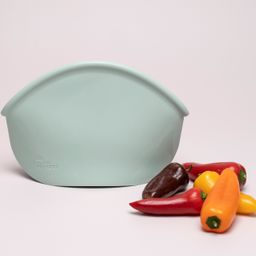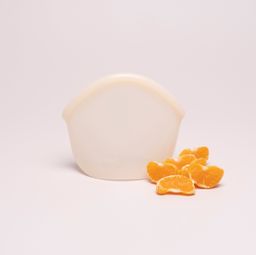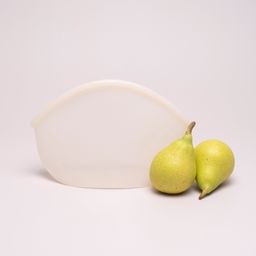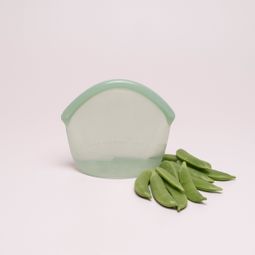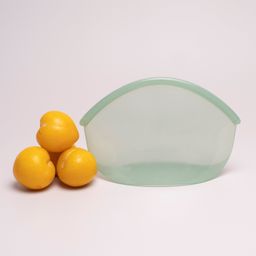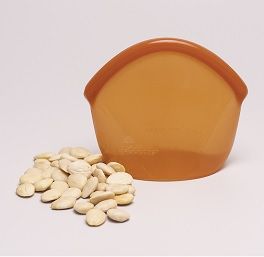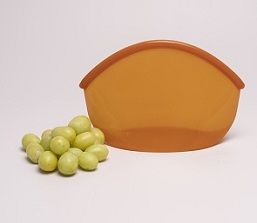 How to hug
Take a look at the animated video on the left, to see how you close the special Food Huggers closing on the bag.
About Food Huggers
Food Huggers was launched via a kickstarter in 2013 by Michelle and Adrienne. Their goal, reducing the amount of fruits and veggies that spoil before they can be eaten and enjoyed. Their mission now is to design and create tools that make sustainable habits easy and fun without giving up convenience nor style. Their inspiration is delicious fresh food and their goal is to help people reduce waste at home. For more information visit the

Food Huggers website