Save what matters!
With Stasher you will save whatever you put in there and also the planet, just by using Stasher instead of a plastic wrapper. That's what makes Stasher so great. It's an endlessly reusable, radically functional platinum-silicone storage bag that's better for you and the planet.
Stasher bag is ideal for wrapping food, preserving meat, but also for carrying children's toys, toiletries, even sous-vide cooking, you name it.
Stash it - Save it - Close it
Stasher is available in different sizes and colors. If you want to know more,
contact us and
become a reseller
5 sizes and even more colours!
At Stasher they understand that not everything fits one size. That's why they have a whole range of different sizes:
The pocket size is - as it's name already implies - easy to fit in your pocket with for example your headphones, doggie treats or for your jewelry when going on a holiday. The snack size really comes in handy for your midday nutsnack or what about small leftovers. Then there is the famous sandwich size which is perfect for almost anything, food preps, your lunch, crayons, you name it! The Stand-up, well it stands up, so it's great to have it standing filled with your bulk food, some left over soup or your toiletries. If you have anything big to stash, go for the large Stasher Bag! It's perfect for sous-vide cooking, home baked cookies, but also cables for example.
These awesome silicone bags are available in a variety of colours that change every once in a while. Go to the assortment page to see which colours we have available.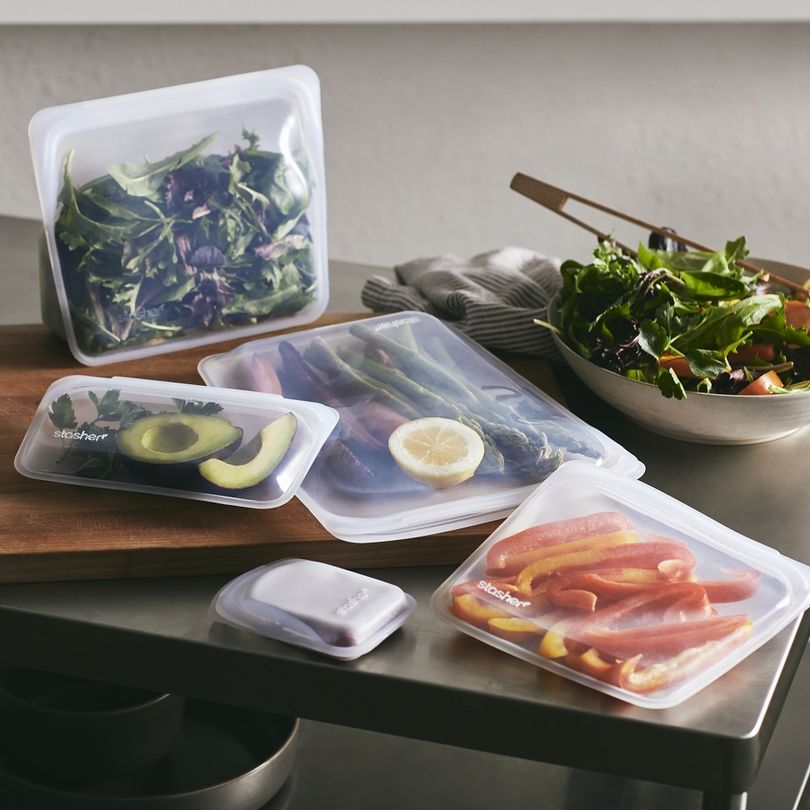 About Stasher
The founder of Stasher, Kat Nouri was simply packing her children's lunch when she realized how much plastic waste her and her family have been producing. With her background in designing and developing silicone textiles Kat produced the world's first patented, self-sealing platinum silicone storage bag.
Stasher is certified B-corp, which means that Stasher, their factory, and their suppliers must maintain good and responsible practices.
For more information about the brand and products, visit the Stasher website.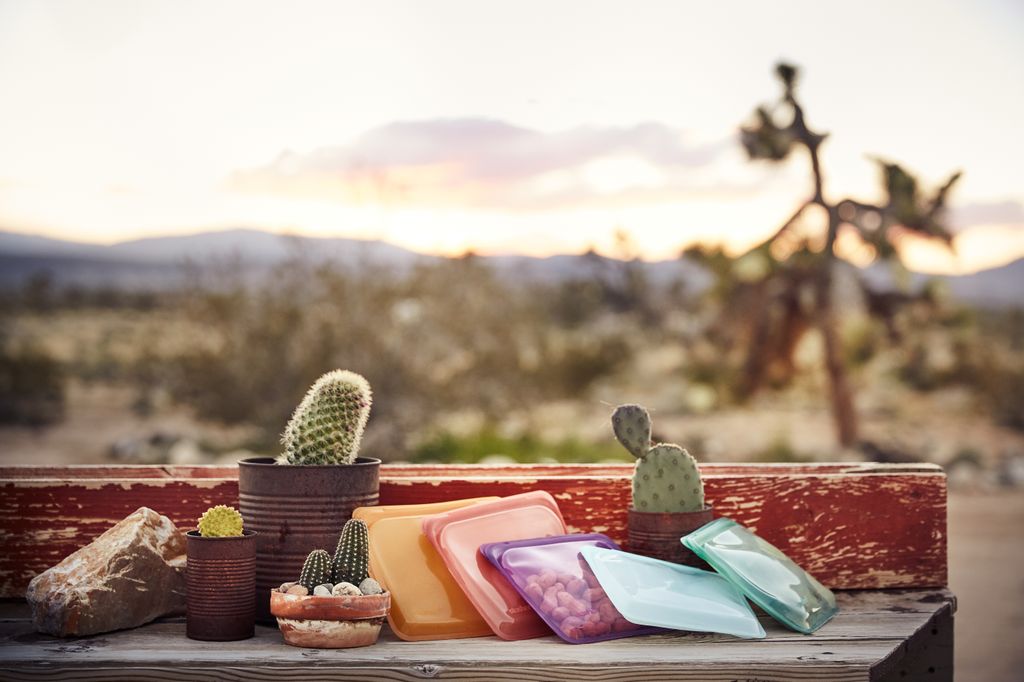 To install this Web App in your iPhone/iPad press
and then Add to Home Screen.