Goodbye plastic, hello natural!
Here is the natural alternative to plastic wrap and aluminium foil.
Bee's Wrap® is made with GOTS-certified organic cotton, coated with sustainably sourced beeswax, organic jojoba oil, and tree resin. The result? An easy, reusable, all-natural way to store your food.
Be part of the change
Bee's Wrap is committed to reduce the use of plastic baggies, aluminium foil and other toxic material that can easily be replaced by using Bee's Wrap.
Become a reseller if you want to be a part of the change!

From hive to home, full circle sustainable
In Vermont (USA) the Bee's Wrap hive buzzes of a wonderful team of people, working together to make sure we can enjoy these wonderful Bee's Wrap food wraps. Bee's Wrap is commited to using their business as a vehicle for social change, bettering the lives of their customers, employees, community and planet. 'Business can be a force for good in the world'.

Bee's Wrap pays close attention to the ingredients and materials used in the production process. The fabric and printing are certified by GOTS (Global Organic Textile Standard). The beeswax is sourced from sustainable-managed hives, and they only use organic jojoba oil. All of the packaging is recyclable and fully biodegradable.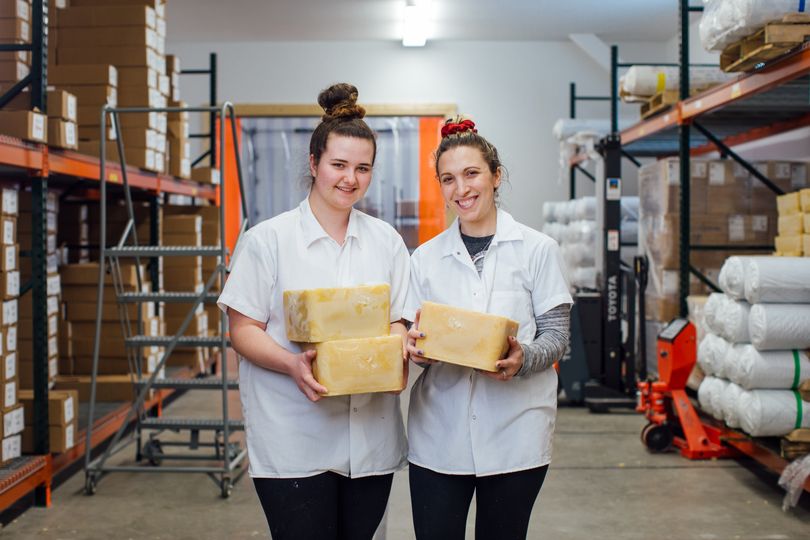 About Bee's Wrap
Bee's Wrap was founded in 2012 by Sarah Kaeck in Vermont (US). And it all started with one question: How can we eliminate plastics in our kitchen in favor of a healthier, more sustainable way to store our food? A longlost tradition was restored and Bee's Wrap was born. The reusable, and compostable alternative to plastic wrap.
As a proud B Corp and certified Green America company, Bee's Wrap is committed to social change to help better the lives of our customers, employees, community, and planet. Check out the Bee's Wrap website for more information about the brand.

To install this Web App in your iPhone/iPad press
and then Add to Home Screen.