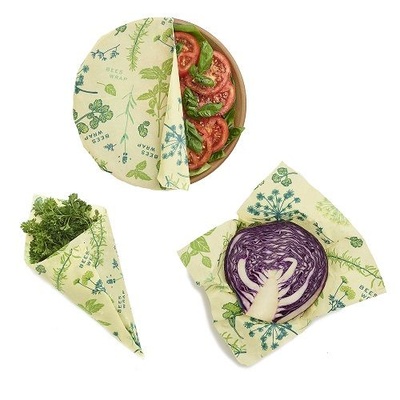 The plant-based alternative for your
'traditional' Bee's wrap, our Vegan Wrap!
The "regular" beeswax wrap has already proven itself to be a perfect
alternative for packaging material like aluminium- and plasticfoil. Bee's wrap has now a plant-based alternative, the Vegan wrap. The new wrap does not contain beeswax, but is made from plant-based wax, organic coconut oil and tree resin. The wrap is still reusable, washable and compostable.

Bee's Wrap is committed to reduce the use of plastic baggies, aluminium foil and other toxic material that can easily be replaced by using Bee's Wrap.
Become a reseller if you want to be a part of the change!




Different Sizes and packaging
The Bee's wrap Vegan version comes in different sizes and packaging. Ideal for Vegan customers to have an plant-based alternative for aluminium- and plasticfoil.
The wrap is still reusable, washable and compostable. There are several beautiful prints available: 'Meadow Magic' is based on the wild flowers of the beautiful meadow and 'Herb Garden' on the wonderful herbs we use in our kitchens.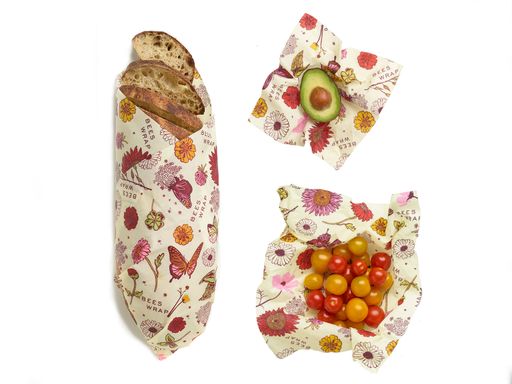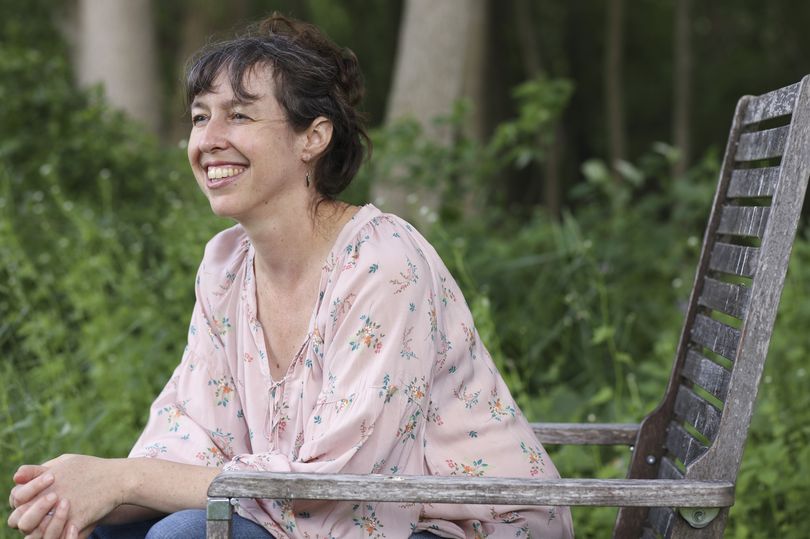 About Bee's Wrap
Bee's Wrap was founded in 2012 by Sarah Kaeck in Vermont (US). And it all started with one question: How can we eliminate plastics in our kitchen in favor of a healthier, more sustainable way to store our food? A longlost tradition was restored and Bee's Wrap was born. The reusable, and compostable alternative to plastic wrap.
As a proud B Corp and certified Green America company, Bee's Wrap is committed to social change to help better the lives of our customers, employees, community, and planet. Check out the Bee's Wrap website for more information about the brand.

To install this Web App in your iPhone/iPad press
and then Add to Home Screen.