Keep it fresh & avoid waste
Stop suffocating your vegetables in plastic: the Vejibag will keep your vegetables fresh up to two weeks!
The water in the organic cotton vaporises slowly and transports the moisture from the vegetables to the outside of the Vejibag. This creates a humid environment that enables vegetables to breathe and slows down the spoiling process in a natural way. Your natural vegetable storage!
Choose cotton instead of plastic
Why would you keep your natural vegetables in stale air, ethylene gas and a plastic bag? The Vejibag uses humidity and air flow to keep produce fresher, longer. The best part? They work. Contact us if you want to try it yourself or if you have any questions, let us know!
What does a Vejibag do?
The Vejibag will reduce plastic and also reduce food waste. After a good rince you can put your veggies straight from your Fruits & Vegetable nets into the Vejibag to keep it fresh for over two weeks. You won't need any plastic bags plus you will waste less food.
How it works? Well, quite simple, after rincing and washing your vegetables, make the Vejibag wet and wring it very well. It needs to be damp, but not soaked. Put your veggies in the cotton bag and store it in your fridge.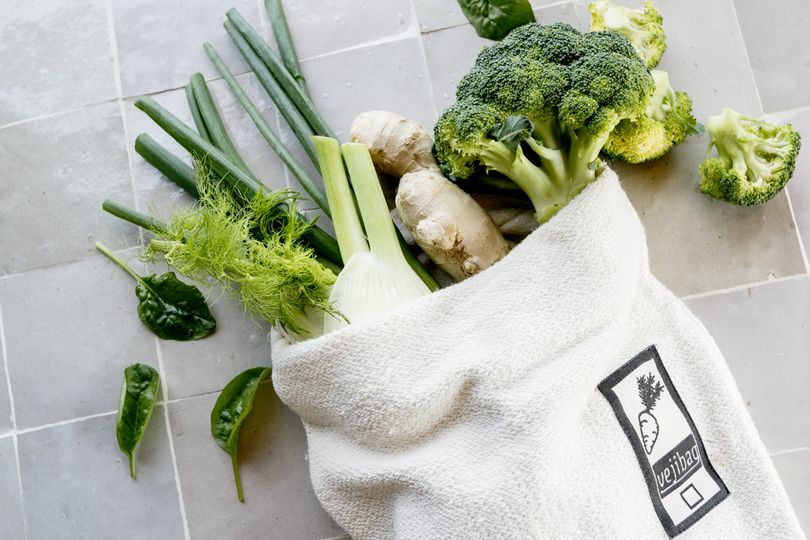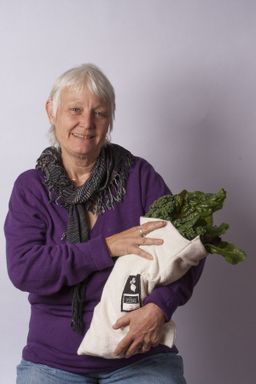 About Vejibag
Vejibag was founded in 2013 by Sally Erickson. She needed to keep her vegetables fresh from her own greenhouse to the point that the
customers took them home from the local co-op market. She
discovered something that the produce manager plus our
grandmothers already knew, vegetables love a cool damp environment and a moistened tea towl keeps veggies crisp and fresh.
As Sally was determined not to use plastic she prototyped the first Vejibag from her livingroom. The customers loved the idea and gratefully returned the bags for a refill. Vejibags have always been made with the finest US grown and milled organic cotton french terry knit. They are sewn at a worker-owned facility in Valdese, NC, and as always they are free from dyes or chemicals. Everything about Vejibag was, and
remains, natural and fresh. More information about Vejibag you can find on the Vejibag website

To install this Web App in your iPhone/iPad press
and then Add to Home Screen.