Sprout Huggers by Food Huggers:
Grow your greens easy
Food Huggers eco-friendly and affordable solution for growing your own fresh and nutritious sprouts right in your kitchen. With a snug seal and sturdy stand, Sprout Huggers make mess-free sprouting a breeze.


Fits Standard Jar Sizes
Sprout Huggers are made with flexible food safe silicone that will snugly fit over standard jar sizes. If you've got a few jars you're looking to reuse and repurpose, growing your own sprouts is incredibly rewarding..
Does this match the assortment in your shop, contact us to become a reseller!
Designed to grow your sprouts easy


Step one: select your seeds

There are hundreds of different seed and bean types you can sprout. Sprout Huggers work best with medium to large sized seeds and beans. You can easily purchase seeds online or at your local garden center.

Step two: soak your seeds

Most seed sprouting starts with soaking for 6-8 hours or overnight.


Step three: rinse your seeds regularly

After soaking, drain and rinse your seeds a few times before placing your jar and Sprout Hugger upside down on the reservoir.

Step four: drain

Tilt the jar to drain the water. Tapping the center of the mesh helps to remove the last bits of water After each rinse, place your jar on the sprout hugger base to catch any excess water.

Step five: return to the reservoir

After each rinse, place your jar on the sprout hugger base to catch any excess water. Most seeds need a day or two in the shade to get started. But then you can move them into the sun to get even more nutrients.

Step six: soak in the sunshine

Follow instructions for your selected seeds for when to move them into the sunlight. Enjoy watching them grow! When your sprouts are ready, rinse them thoroughly in a bowl of water and skim off any unsprouted seeds. Lay sprouts out to dry (tea towel works best) and then store in the fridge when dry.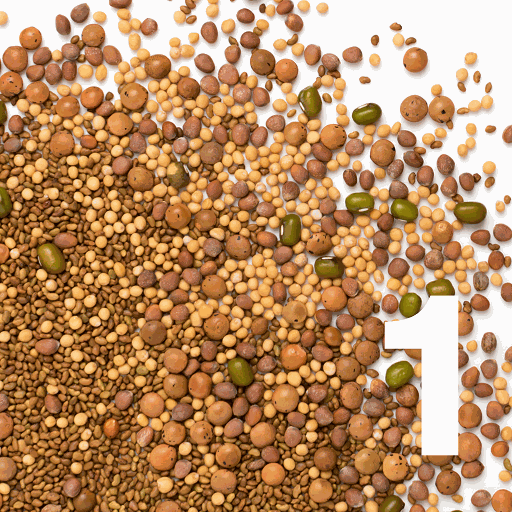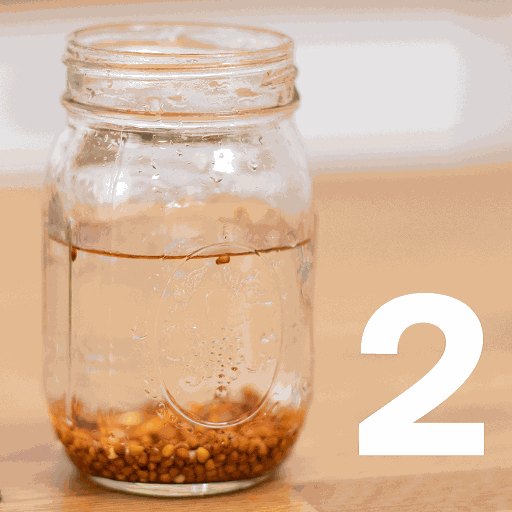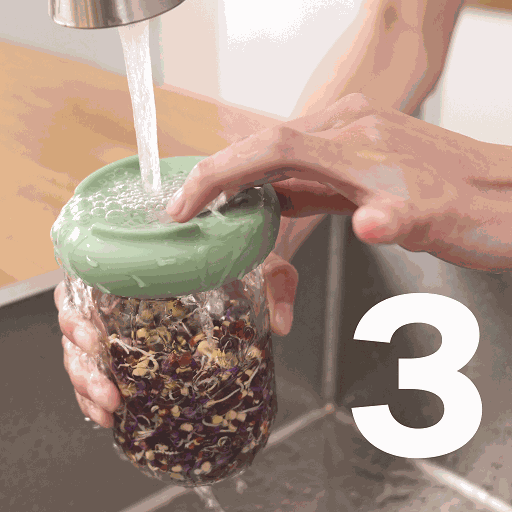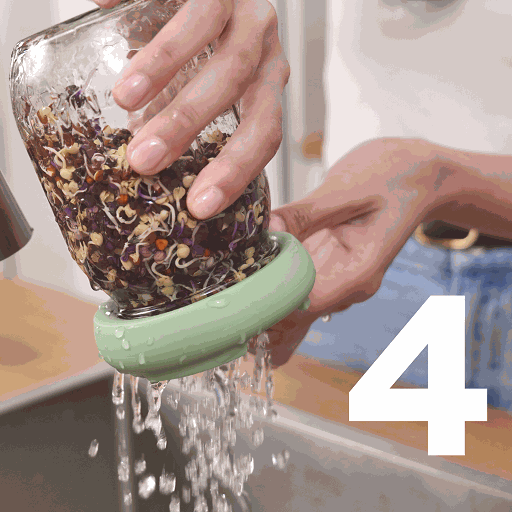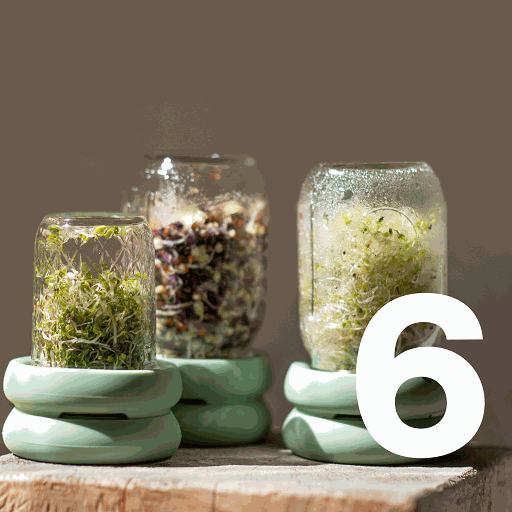 Food Huggers Inspiration
Sprout Huggers are for anyone who wants to supercharge their diet with fresh, sustainable, and budget-friendly greens that pack a powerful nutritional punch. With Sprout Huggers, you can grow your own fresh greens from start to finish in just 7 days.
By using Sprout Huggers, you minimize packaging waste, and enjoy the rewarding feeling that comes with homegrown produce.
Try Sprout Huggers today and start reaping the benefits of sprouting!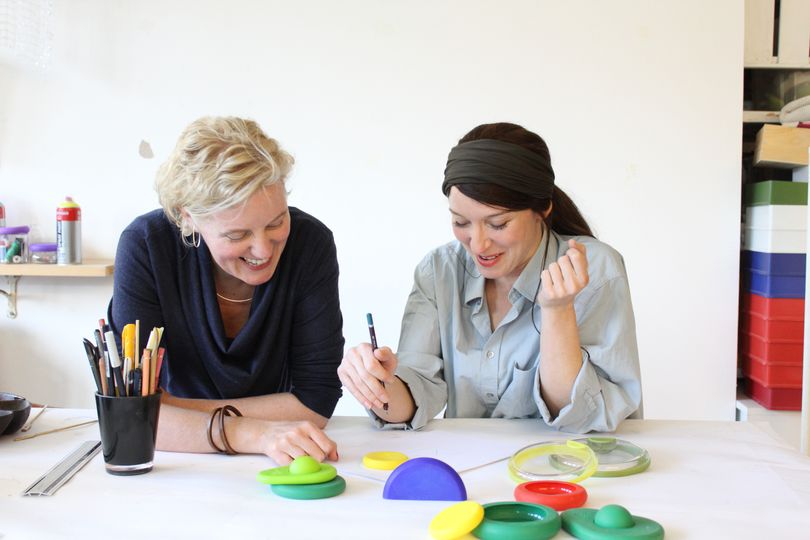 To install this Web App in your iPhone/iPad press
and then Add to Home Screen.